Bac Ha Market - Sapa
Bac Ha market is located in Bac Ha town, Lao Cao province. The market is held on a weekly basis. This is also one of the few Northwest highland markets still retaining the primitive features of the trading culture of the Mong and Red Dao ethnic groups.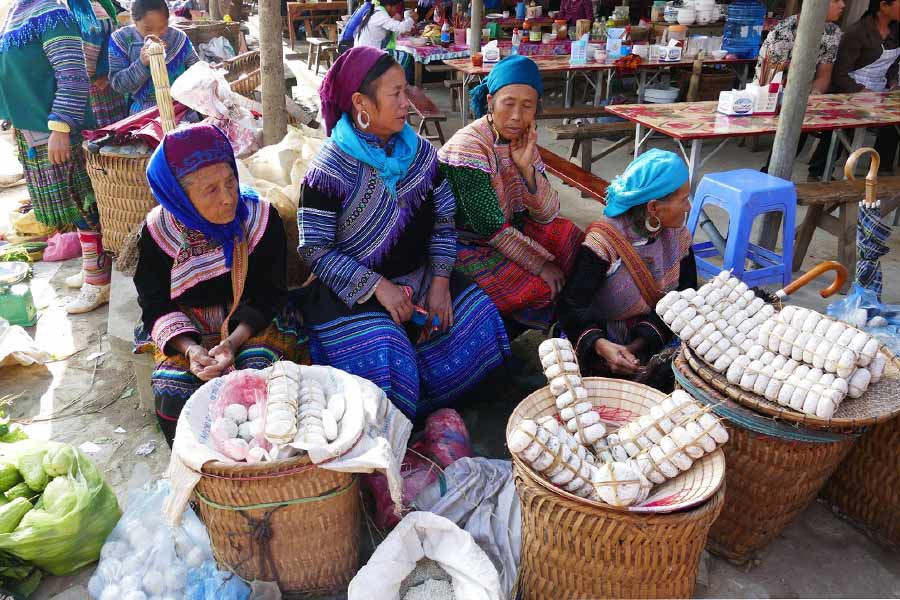 It takes about 2 hours from Lao Cai town to Bac Ha market. On the way to dip tourists will see the terraced fields as vast expanse of huge carpets across the mountains. Early meeting on the road leading people to go very early, there are people far away from the morning before.

As a meeting point can not miss every week, Bac Ha market is full of colors, rich products but perhaps most impressed with visitors are the products are weaving brocade extremely fine and beautiful of the sisters. Bac Ha market attracts visitors by the ancient culture is rarely seen, the market is the largest and largest in the uplands but never saw the rowing or catching guests.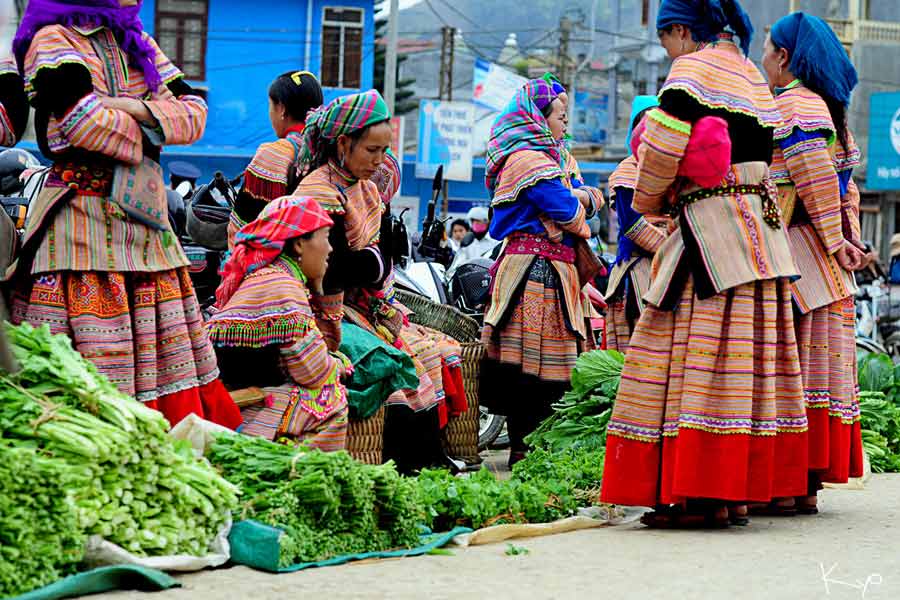 After a hearty shopping spree, watch the busy businessmen go to a small bar and enjoy the hot bowl of hot chocolate and a cup of sweet corn wine. Coming to Bac Ha market, one should enjoy the good fortune of this famous place, while eating and drinking, drinking wine and listening to the sound of the flute of the couple calling girls. That feeling will surely be an unforgettable memory in the hearts of visitors.