Ban Cat Cat – Sapa
Cat Cat is one of the famous tourist attractions in Sapa. After a 2 km journey from Sapa town, tourists will come to the village to start the tour to discover the beauty of the life of the Mong people. The first feeling when you arrive here is the very serene scene with the folds of 3 rooms in the traditional style of wooden fronds. They live together and cultivate right near the property. That creates a close connection in the community of people living in the village.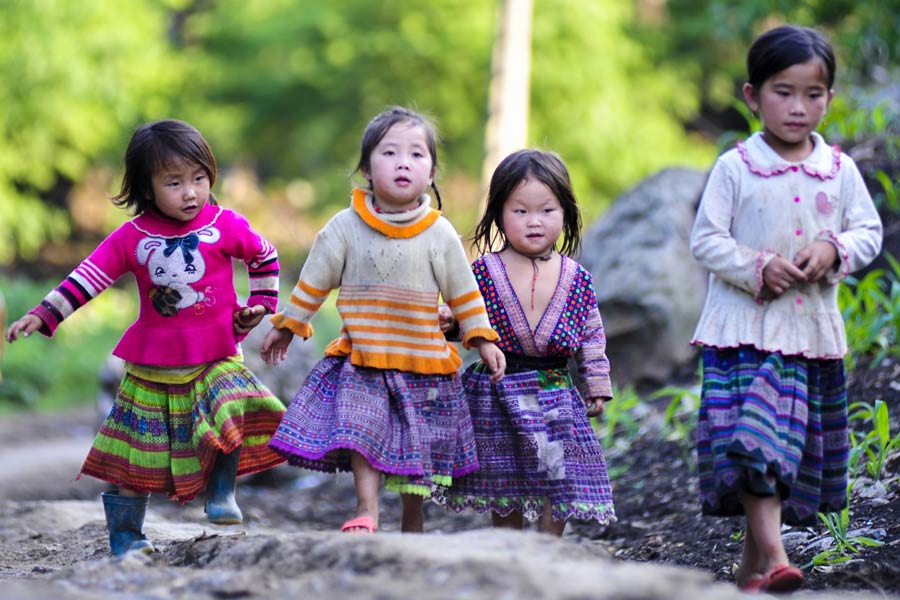 Cat Cat also preserves traditional handicrafts such as cotton, linen, weaving. Brocade products here are highly valued for their sophistication, rich in decorative motifs, especially the indigo dyeing technique of the Mong. After dyeing, people roll the cloth on a round log on a flat stone with waxed beeswax. You also have the opportunity to own their own jewelry silver jewelry is very sophisticated, beautiful.

To understand more about the life and the beauty of the culture of the indigenous people you sleep one night in the village, eat an intimate feast with dishes rich in flavors of the mountains such as meat smoked, corn wine, corn tortillas, truncated omelets ... Lucky you can see one of the traditional festivals of the Mong ethnic, such as pulling his wife, bucket. These are rare rituals that keep the original but no other regions.